Judita Gamulin accepted to Cannes Cinéfondation residence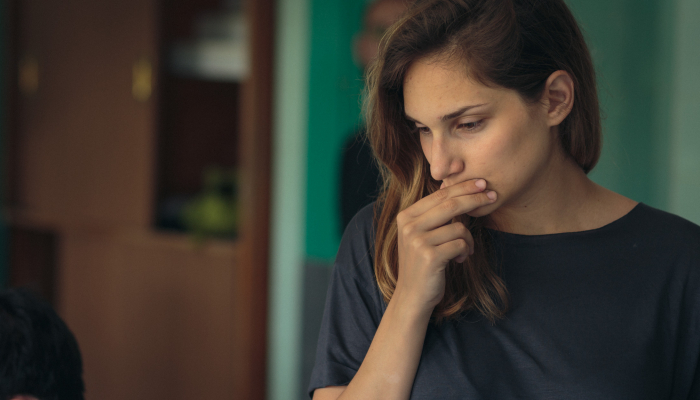 Director Judita Gamulin will spend several months at Cinéfondation in Paris developing her debut feature Leave the Door Open. The film's producer is Rea Rajčić of Eclectica.
"I am really looking forward to the residence, both as a chance to have time to work, which is ordinarily so difficult to find, and a chance to step outside of my local context, but also as an incredible opportunity for the production of the project. This is the best reward I could have hoped for," says Judita Gamulin on the occasion.
Each year, the Cinéfondation residence accepts several young directors working on their first or second feature-length fiction film. It is held in Paris and lasts for four and a half months. It was initiated in 2000 and to date has hosted over 200 film professionals from over 60 countries. The candidates are selected based on the quality of their previous short or debut feature-length fiction films, the project they are currently developing, and their motivation.
The project Leave the Door Open was developed at Goethe Institut's First Films First training programme, subsequently presented at industry platform Sofia Meetings in 2020 and the Midpoint Feature Launch in 2021, after which it had a public presentation at the Karlovy Vary IFF in the Eastern Promises programme.
The film was supported both for script and later project development by the Croatian Audiovisual Centre.
Leave the Door Open is a comedy drama that traces four different families over the course of one day that converge at an Ikea store in Zagreb hoping to change their lives by redecorating their homes. But at crowded and claustrophobic Ikea, we observe that places where people come wanting to organize their living spaces often lead to total chaos in their personal relationships.
Alongside Judita Gamulin, five other young directors, from Hungary (Borbala Nagy), Chile (Juan Cáceres), Myanmar (Maung Sun), China (Rongfei Guo) and Germany (Sabine Ehrl) will participate in the residence, held from 1st October 2021 to 15th February 2021.
Judita Gamulin was born in 1992. She graduated in Film and TV Directing from the Zagreb Academy of Dramatic Art. She worked in film production as script supervisor, editor and assistant editor. Her short films to date include Daddy Issues (2014), Minus 4 (2015), Flowers (2015), Marica (2017) and Sedra (2019), and together with Jasna Nanut and Čejen Černić Čanak she has co-directed and co-written the short film Lurch (2021). Together with Nebojša Slijepčević she is the author of documentary series Collages of Lies (2021) that has screened on Croatian Radiotelevision's HTV 1. Her short fiction Flowers (2015) was among the finalists of the 43rd Student Academy Awards in 2016.
Last year, Croatian director Hana Jušić participated at Cinéfondation, where she developed her second feature God Will Not Help. Before that, the first Croatian to participate in the residence was Antoneta Alamat Kusijanović developing her debut feature Murina. Murina premiered at Cannes Film Festival in July of this year, winning the Camera d'Or for best debut of the festival. It is also currently screening in cinemas across Croatia.
Cover photograph: Judita Gamulin