Hana Jušić accepted to Cannes Cinéfondation residence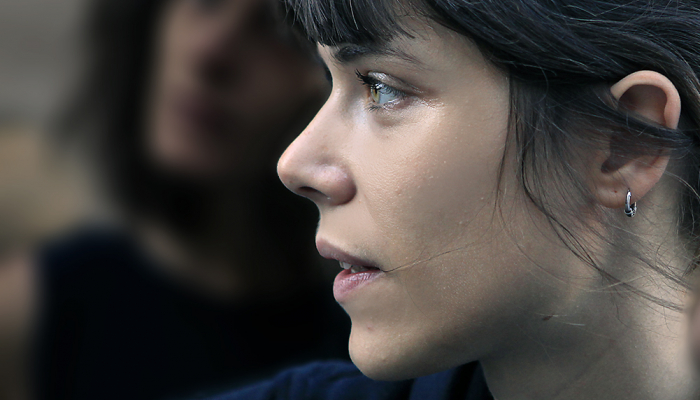 Award-winning director Hana Jušić will spend several months at the Cinéfondation residence in Paris developing her second fiction feature God Will Not Help. The film's producer is Ankica Jurić Tilić of Kinorama.
'All I can say is that I'm happy, both for myself and for the film. It is an incredible privilege to spend time in Paris working on my film. Also, the residence is highly regarded and part of a well-connected network, which is useful for the promotion of the film, both in preproduction and later on. Still, residencies aside, what matters the most is making a good film. I hope that I will use the time in Paris wisely and write the best possible script in these circumstances,' said Hana Jušić on the occasion.
Each year, the Cinéfondation residence accepts several young directors working on their first or second feature-length fiction film. It is held in Paris and lasts for four and a half months. It was initiated in 2000 and so far it has hosted over 200 film professionals from over 60 countries. The candidates are selected based on the quality of their previous short or debut feature-length fiction films, the project they are currently developing, and their motivation.
The development of God Will Not Help, has been supported by the Croatian Audiovisual Centre, as well as the RE-ACT fund, supporting Croatian-Slovenian-Italian co-productions. Production company Kinorama, from Zagreb, is developing the project in collaboration with the Slovenian production company, Gustav Film, and the TICO Film Company from Italy. It is a story about a Chilean woman, Teresa, who arrives in a village at the foot of the Dinara mountain, carrying a bag containing the bones of her husband and looking for his Croatian family in order to bury him. She finds her husband's sister and brothers and starts to get acclimated to the village and the family. Yet, things are not exactly what they seem. And neither is Teresa…
In addition to Hana Jušić from Croatia, there are five young directors participating in the residence held from 2nd March till middle of July, from Cuba (Rodrigo Barriuso), Spain (Guillermo García López), Rwanda (Samuel Ishimwe), Israel (Miki Polonski) and Austria (Bernhard Wenger).
Hana Jušić was born in 1983 in Šibenik. After completing her primary and secondary education, she enrolled in Comparative Literature and English Studies at the Faculty of Humanities and Social Sciences in Zagreb. After graduating in 2007, she enrolled in the Literature, Performing Arts, Film and Culture Doctoral Studies at the same institution. In 2006, she enrolled in the Academy of Dramatic Art, Department of Film and TV Directing, and in 2010, she started a Master's programme at the same department. She is a director and screenwriter. After making several successful short films, in 2016 she directed her first feature Quit Staring at My Plate, for which she received a series of accolades both at home and abroad.
In 2017, Antoneta Alamat Kusijanović also attended the Cinéfondation residence, while developing her first feature-length fiction film, Murina, whose premiere is expected later this year.
Find out more about the Cinéfondation residence on the following link.
Cover photos: Hana Jušić