Gracija Filipović wins Gotham Award for performance in Murina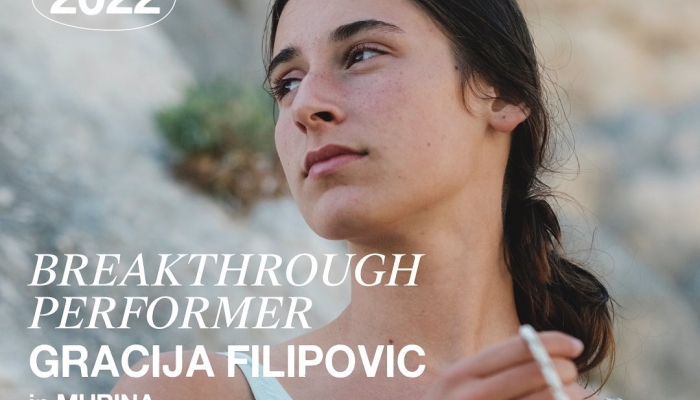 Gracija Filipović has won the award for Best Breakthrough Performer for her role in Antoneta Alamat Kusijanović's multi-award-winning feature debut Murina. The Gotham Awards gala ceremony was held in New York on 28th November.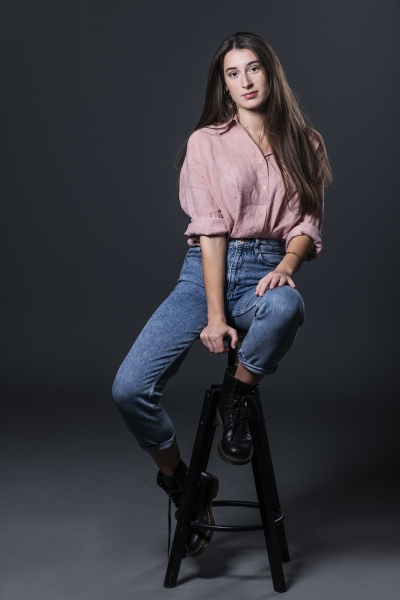 Gracija Filipović took home the Best Breakthrough Performer Award competing alongside fellow actors Frankie Corio (Aftersun), Kali Reis (Catch the Fair One), Anna Diop (Nanny) and Anna Cobb (We're All Going to the World's Fair).
Director and screenwriter of Murina, Antoneta Alamat Kusijanović was also nominated in the category of best newcomer director, competing for the Bingham Ray Breakthrough Director Award, which ultimately went to director Charlotte Wells for Aftersun.
Everything Everywhere All at Once directed by duo Daniel Kwan and Daniel Scheinert received the Best Feature Film Award.
The Gotham Awards gala ceremony was held on Monday, 28th November at the Cipriani Wall Street auditorium in New York.
As reported earlier, Gracija Filipović has also been nominated for Best Breakthrough Performance at this year's Independent Spirit Awards.
The not-for-profit organization dedicated to independent film, the Gotham Film & Media Institute, presents the Gotham Awards to independent filmmakers and their works since 1991. The nominations are selected by a panel of film and TV critics, festival programmers and programming curators. The Gotham Awards winners are chosen by special jury made up of screenwriters, directors, actors, producers, editors and other key film creators.
The Gotham Awards are considered to be the kick-off to the so-called awards season and an indicator of which films will be in the lead at other awards events such as the Golden Globes, the Screen Actors Guild Awards (SAG), the BAFTA Film Awards of the British Academy of Film and Television Arts, the Oscars (in March 2023), and other ceremonies.
More information about the Gotham Awards is available on its official website.
Gracija Filipović was born in 2002. She has acted in the theatre in Dubrovnik, making her cinematic debut (The Little Raccoon directed by Barbara Vekarić) in 2013. She first collaborated with director Antoneta Alamat Kusijanović on her short Into the Blue (2017), followed up by the director's fiction feature debut, Murina. Both films have received numerous international recognitions and awards. Into the Blue, among others, won awards at Berlinale and the Sarajevo Film Festival, while Murina, in which Gracija plays the lead, earned the Golden Camera for best first film at Cannes in 2021 and many other accolades around the world.
In addition, in February of this year, Gracija Filipović was also selected for the Shooting Stars programme that takes place at the Berlin International Film Festival and is organised by the network of national film agencies, the European Film Promotion.
Apart from her acting career, Gracija Filipović is a professional swimmer and tap dancer and she is currently an undergraduate student of biology at Zagreb University.