Filip Heraković's project Night Waves in 'First Films First' programme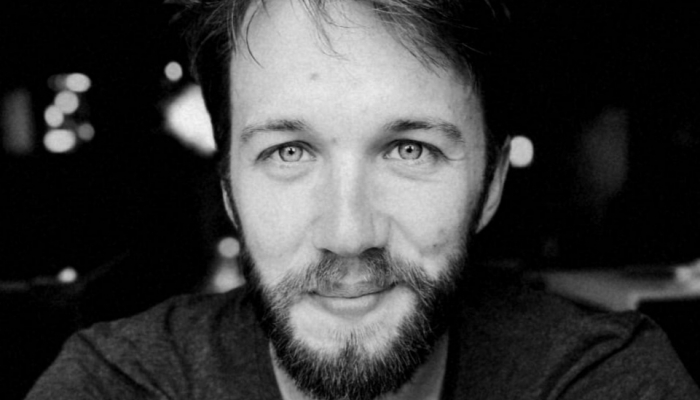 Night Waves is a debut fiction feature in the making, directed and written by Filip Heraković, who is one of only eight participants in the "First Films First" programme organized by the Goethe-Institut. 'First Films First' is an intensive training programme for young directors from Southeast Europe in which they develop their first feature-length films, while this year's fifth edition has received a total of 103 applications.
Night Waves is a debut fiction feature in the making about a taxi driver who becomes increasingly engrossed in the fate of a female tourist from Denmark who goes missing after he cancels her ride. The atmospheric drama with elements of thriller is set around a large-scale music festival taking place somewhere on the Croatian coast. Filip Heraković wrote the screenplay for the project and will also direct the film.
'First Films First' accepts only eight participants in order for the programme to be able to adapt to and accommodate the individual needs of each participant, which is why the organizers encourage anyone whose project was not admitted this year to keep developing it and to apply again next year.
The programme, which takes place over a period of one year, consists of four modules in which the participants working on their first fiction feature will go through all the phases of development of a film project. The focus is on work tasks such as screenplay development, developing the film's unique visual, working with actors, production and pitching & packaging a debut feature-length film. The mentors are leading European experts and filmmakers.
The first module of the 5th edition of the First Films First programme, 'Developing stories to scripts,' will be held online in June, and apart from Filip Heraković's project (Night Waves) from Croatia, includes 7 other selected projects by: Emina Yıldırım (Apollon by Day Athena by Night) and Murat Uğurlu (A Deserved Kiss) from Turkey, Andreea Borţun (Blue Banks) from Rumania, Maša Šarović (Embryo) and Vladimir Tagić (Yugo Florida) from Serbia, Konstantinos Antonopoulos (Glory B) from Greece and Áron Horvath Botka (Lost Years) from Slovenia. A complete list of all the participants can also be found here.
The second module, 'Finding a unique visual style for your film & Further script development' will take place in September 2020, in the Macedonian town of Bitola, as part of the International Cinematographers Film Festival "Manaki Brothers". The third module, 'Directing actors & Further script development,' will take place in November and December 2020 in Belgrade, during the Auteur Film Festival, while the forth module, 'Getting ready for the big world – project pitching & packaging,' will take place in March 2021, as part of the Sofia International Film Festival held in Sofia, Bulgaria.
The programme ends with a pitching session before internationally acclaimed producers, distributors and representatives of film funds, in Sofia, at one of the leading regional co-production markets.
Last year, two Croatian projects, Andrej Korovljev's Pula and Judita Gamulin's Leave the Door Open, were selected for the programme among 98 project submissions.
All other details about the programme can be found on the following link.
Cover photograph: Filip Heraković