EAVE Puentes in partnership with RE-ACT to be held in Pula during 64th PFF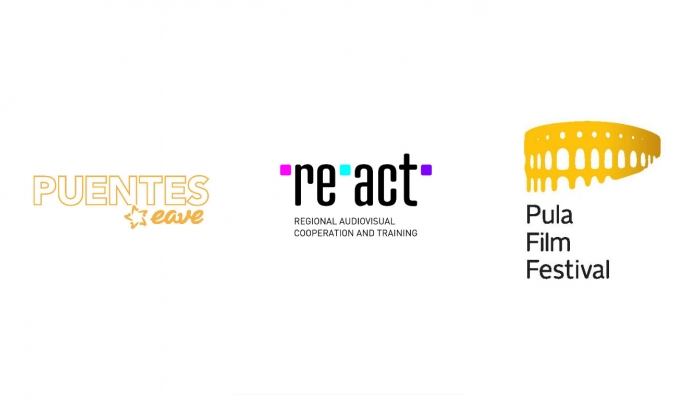 The first EAVE Puentes - Europe/Latin America Co-Production Workshop 2017 to be held in Pula during 64th Pula Film Festival in partnership with RE-ACT transregional initiative.
RE-ACT is an initiative set up in 2015 by the Croatian Audiovisual Centre, Friuli Venezia Giulia Audiovisual Fund (IT) and Slovenian Film Centre aimed at developing new audiovisual projects and fostering international co-productions. It is designed for filmmakers and producers who wish to foster closer ties within Croatia, Friuli Venezia Giulia (IT) and Slovenia.
EAVE Puentes is the most relevant and successful training programme for developing European-Latin American co-productions. It consists of two workshops bringing together producers from Latin America and Europe to work together with leading experts, potential financiers, distributors and sales agents from both continents.
The first EAVE Puentes 2017 residential workshop will be held in Pula (Croatia) from July 12 – 16, 2017, during the 64th Pula Film Festival (July 15 - 22) where Puentes participants will be joined by the participants in the RE-ACT co-development workshop.
More info will soon be available here: www.filmreact.eu and on eave.org.