Dubrovnik reaches Hobbiton!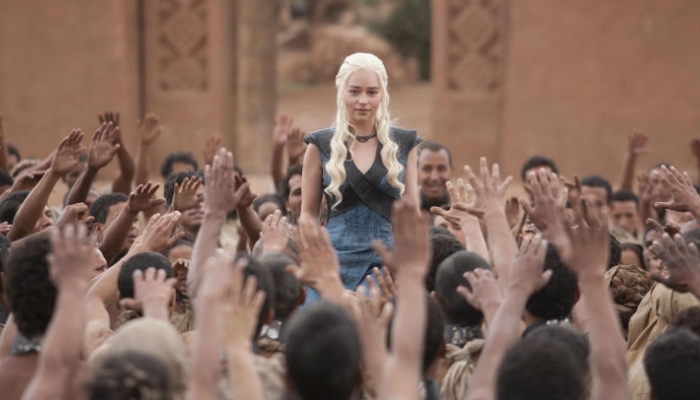 Thanks to Game of Thrones, Dubrovnik is being more and more recommended as a must-see screen tourism destination! The BuzzFeed website, visited monthly by over 80 million people, placed Dubrovnik in the company of 18 other film locations that are also favourite travel destinations.

The article "19 Movie Landscapes You Can Totally Visit" placed locations in Dubrovnik where the second, third and fourth seasons of the popular HBO series Game of Thrones were filmed first on the list of recommended travel destinations where popular films were made, in the company of Hobbiton in New Zealand, Ohio State Prison where The Shawshank Redemption was filmed, Tunisian Star Wars locations and Japanese Dead City on the island of Hashima where the latest James Bond movie Skyfall was made.

The second and third Game of Thrones season used Dubrovnik as one of the most important locations in the serial: the capital of Seven Kingdoms, King's Landing. During the last two years the serial was filmed on several locations around Dubrovnik, such as Lokrum and Lovrijenac fort, and the fourth season, scheduled for broadcasting in spring 2014, was also filmed in Split. The Croatian part of the filming is organised by the Croatia-based company Embassy Films.

The third and fourth Game of Thrones seasons are the beneficiaries of the Croatian incentive scheme – a system guaranteeing a 20% return to the producers from the money spent in Croatia on filming purposes. "For each invested kuna Croatia makes 2.5 kuna and the promotion it gets is priceless," said the head of the Croatian Audiovisual Centre Hrvoje Hribar.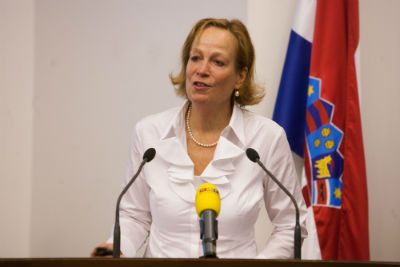 Juliane Schulze speaking before the Croatian Parliament

The possibilities of screen tourism for the economy and tourism of a country was the talk of last week when the Croatian Audiovisual Centre, in association with Ante Bajo from the Institute of Public Finance and expert in the field of screen tourism Juliane Schulze, presented the economic and financial effects of the audiovisual industry before the Croatian Parliament, and announced the possibilities opened by screen tourism. Ms. Schulze pointed out that Google search engine registered 1,570,000 searches of the term "Game of Thrones Croatia" and since the show has 14.2 million viewers, the same number of people saw the filming locations. "These figures show that international projects filmed in Croatia increase the global visibility of Croatia in the most incomparable way ever." More information about the last week's presentation before the Parliament can be found on this link.

BuzzFeed is a website devoted to the news from the field of entertainment and lifestyle, visited by over 80 million internet users monthly. The founder and executive editor of BuzzFeed is Jonah Peretti, one of the founders of the influential The Huffington Post website.
Title photo: Emilia Clarke in the 3rd Game of Thrones season; photo by: Keith Bernstein; copyright: HBO.
No part of this photograph can be reproduced, kept or transferred in any form (electronic, mechanical, photocopy or any other).