Croatian titles in competition at 61st Thessaloniki International Film Festival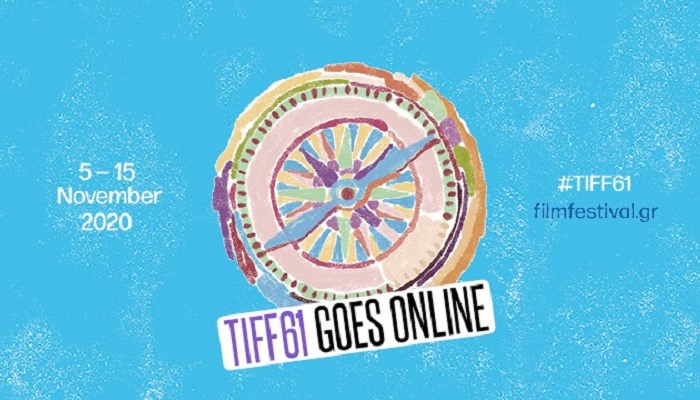 Four Croatian films will screen at 61st edition of the Thessaloniki International Film Festival, which will take place exclusively online, 5th – 15th November.
All four films have been included in the competition program under the title Meet the Neigbors to screen 27 films in total.
Accidental Luxuriance of the Translucent Watery Rebus, the animated feature directed by Dalibor Barić had its world premiere at this year's Annecy International Animation Film Festival and has since screened at several festivals around the world, including Animafest Zagreb, Lima Alterna in Peru and Bogota International Film Festival.
The short experimental film directed by duo Igor Bezinović and Ivana Pipal, Microcassette – The Smallest Cassette I've Ever Seen is a Bonobostudio production, co-produced by Serbian company Teorija na delu, while the film first appeared before the audience this summer at the Sarajevo Film Festival. Recently it also screened at 58th Viennale and it has been included in the programme of the Ji.hlava International Documentary Film Festival (25th Oct – 8th Nov).
The same programme will also showcase two Croatian minority co-productions: the multi-award-winning Mare, directed by Andrea Štaka (Croatian producer is Tena Gojić of Dinaridi Film) and director Srdan Golubović's Father (Croatian producers are Lana Matić and Boris T. Matić of Propeler Filma). Likewise, both films will shortly screen at Dutch festival Eastern Neighbours (4th – 15th Nov), normally held in The Hague, but this year transferred online.
The international jury of the Meet the Neighbors programme consists of Lebanese director Joana Hadjithomas, Greek cinematographer Michael Paleodimos and Bulgarian director Svetla Tsotsorkova.
In addition, the section devoted to successful films that were developed at the festival's industry programme Agora, will screen the 2016 King of the Belgians, the first part of the Croatian minority co-production The Barefoot Emperor by directing duo Jessica Woodworth and Peter Brosens (Croatian producers are Lana Matić and Boris T. Matić, Propeler Film).
The online edition of the festival in Thessaloniki will feature 170 films screening in 12 different sections. For all of the four Croatian titles this will be their Greek premiere.
Last year, at the 60th anniversary edition, Vinko Brešan's black comedy What a Country! won the audience award in the Balkan Survey programme, while back in 2013, Brešan thrilled the Greek audience with his comedy The Priest's Children.
The Thessaloniki International Film Festival is one of the oldest festivals in Europe. Founded in 1959, it is one of the key meeting places for the promotion of regional cinema. For more information about Thessaloniki IFF, visit the festival's official website.