Croatian Documentaries at IDFA Forum 2019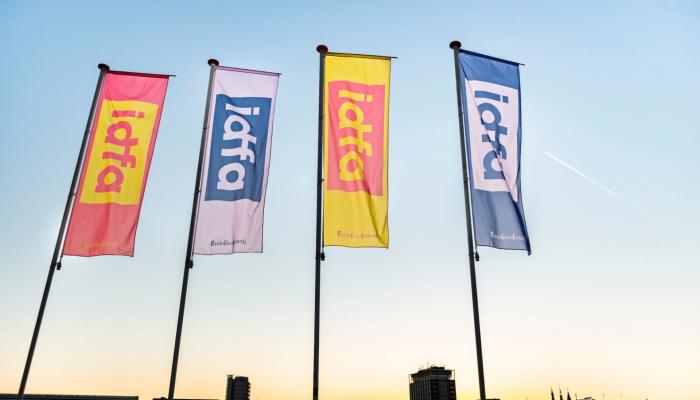 IDFA Forum is a co-production forum for development and presentation of creative documentaries and multimedia projects through several specialised programmes, to be held from 24 to 27 November in the context of 32nd edition of the International Documentary Film Festival Amsterdam. Out of 730 projects registered for attendance, 60 projects have been selected, including two Croatian ones.
To be presented at IDFA Forum 2019, is Alice in Mother's Land directed by Zhanna Agalakova. This feature length documentary is a story of a Russian journalist who, trying to reconnect with her western-raised daughter, organises a trip across Russia in search of common roots. However, for the daughter, this is another act of Mom's propaganda. The film has been produced by Magdalena Petrović and Tatjana Božić (LEWA Productions), with KinoDoc (Giorgio Savona) as a co-producer. The screenplay is signed by Zhanna Agalakova, Tatjana Božić and Giorgio Savona, who is also a director of photography. The project was developed in the Ex Oriente Workshop and was also presented at the co-production forum Baltics Sea Docs in Riga. Alice in Mother's Land has been developed with a support of the Croatian Audiovisual Centre.
Also participating at the forum is the film Museum of the Revolution by Srđan Keča as a director, screenplay writer, cinematographer and producer. The film is a story about an abandoned project of the architect Vjenceslav Richter who had a vision to build a museum that would "safeguard the truth about us". What remained of this utopian project was the friendship between a seven-year old girl and one old woman. As the town starts to remove all traces of the Museum of the Revolution, innocent plays and stories by the fireplaces disappear from the girl's life. At this year's ZagrebDox, in the ZagrebDox Pro training programme, the film won the award of HBO Europe, diploma and funds for further development and last year it was presented at Beldocs in Progress. Museum of the Revolution is a co-production of Croatian Restart (Vanja Jambrović) and Serbian Uzrok, with a support of the Croatian Audiovisual Centre.
IDFA Forum is one of the most influential co-production meeting places for development and presentation of documentary films and multi-media projects through several specialised programmes to over 200 sales representatives, TV editors and festival representatives, as well as potential financiers and partners identified by IDFA specifically for the selected projects. The forum will take place from 24 to 27 November and 730 projects had been registered for attendance this year, of which only 60 have been selected.
In the context of the industrial part of the International Documentary Film Festival Amsterdam, a film trade fair Docs for Sale will also take place. This is an online catalogue which will be available to potential buyers over the next year and every year includes around 600 titles. For the time being, three Croatian documentary titles are included: Neighbours by Tomislav Žaja, Lessons on Humanity by Branko Ištvančić and Landscape Zero by Bruno Pavić. The full list of documentaries selected at the trade fair Docs for Sale will be known at the beginning of November.
Also, Croatian producer Tamara Babun will be participating in the training programs for emerging filmmakers, IDFA Academy. It's an intensive four-day training program, in which participants gain up-to-date market knowledge of the documentary industry and learn first-hand about the current trends in documentary filmmaking. Trends and models in various parts of the world are dealt with to ensure that participants develop a broad view of the sector. The program consist of masterclasses of well-known directors and smaller sessions on subjects like outreach and distribution. Participants take part in round tables and one-on-ones so they can strengthen their network. You can view the names of all the participatins here.
The International Documentary Film Festival IDFA is one of the most significant festivals of the kind where around 300 thousand visitors and three thousand professionals closely related to film, in particular documentary film industry, gather every year. More information about the festival is available at the official website.