Antoneta Alamat Kusijanović first Croatian accepted into Cinéfondation residency in Cannes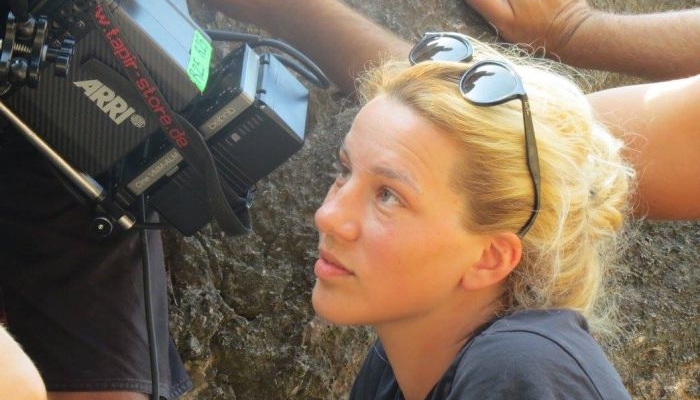 The director of the award-winning short film Into the Blue will, over the next few months, develop her first feature length film Murina in the Cinéfondation residency. The film's producer is Zdenka Gold, and the film stars Gracija Filipović. It is about a family's psychological drama which carries on from where Into the Blue left off and takes place over the span of four days on a Croatian island.
Each year the Cinéfondation residency takes in a number of young directors working on their first or second feature films. This year the residency takes place in Paris, and lasts for four and a half months. The residency was founded in 2000, and has since hosted more than 200 film professionals from more than 60 different countries. Selection of candidates is based on the quality of previously made short films or first feature films, the project they are currently working on, as well as their motivation.
'Cinéfondation is ideal for the phase our project is currently in. We are preparing the final version of the script before filming. It is wonderful to be in the center of Paris with people coming from all around the world who are on the same path as myself. The team behind the residency scouts young directors working on their first or second feature films, throughout the year, and the next four and a half months will present incredible opportunities. They will connect us to producers, organize visits to leading European festivals where we'll present our projects, and, my favorite part, they will take us on private museum tours. This residency puts our projects on the radar, and gives directors full logistic and emotional support in preparing these films,' said Antoneta Alamat Kusijanović.
Five other young directors are participating in this year's residency: Mounia Akl (Lebanon), Sharon Angelhart (Israel), Juan Sebastian Mesa (Colombia), Teodora Ana Mihai (Romania), and Kavich Neang (Cambodia). Three years ago, Hungarian director László Nemes participated in the residency with his film, which was then in development, Son of Saul, which went on to win a Best Foreign Language Film award at last year's Oscars.
Antoneta Alamat Kusijanović was born in Dubrovnik in 1985. A common theme in her films is the dark side of passion, familial boundaries and the dangers that come with secrets. She is currently working together with screenwriter Christina Lazaridi on her first feature film Murina, which focuses on a Croatian family wandering an island and uncovering hidden violence existing between the parents, lovers, and their kids. Antoneta Alamat Kusijanović has a Masters Degree in Film Arts from Colombia University in New York.
For more details on the Cinéfondation residency please follow this link.