Acknowledgements to Adriatic Animation projects at Animarkt and CEE Animation Forum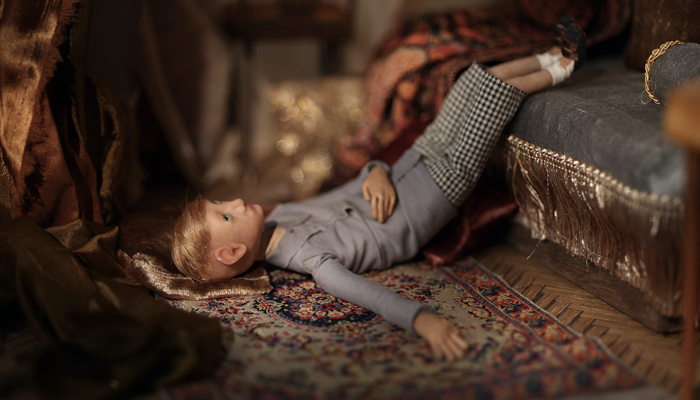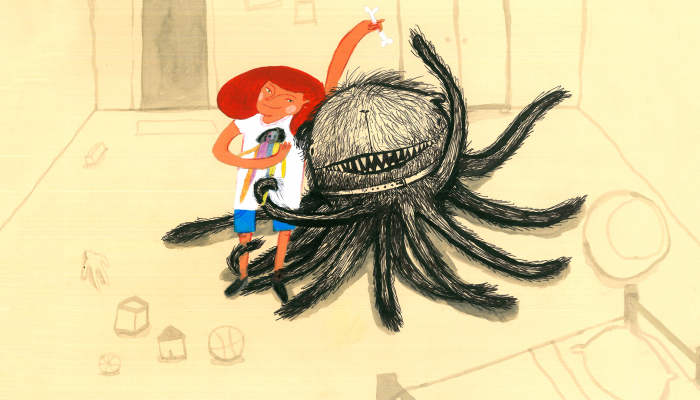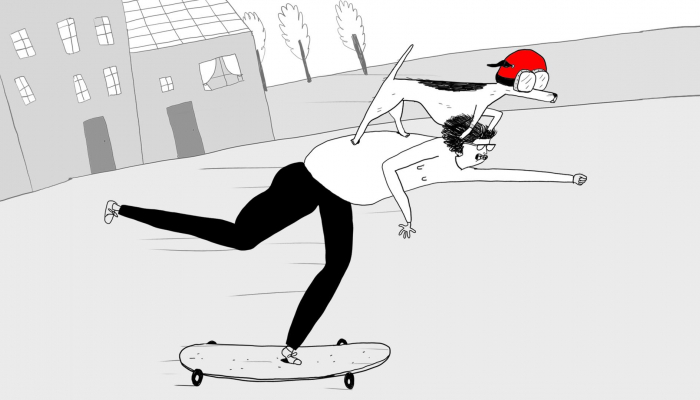 The Family Portrait, a project directed by Lea Vidaković and produced by Draško Ivezić (of Adriatic Animation) has been awarded at the Animarkt Stop Motion Forum pitching session, this year instead of in the Polish city of Lodz, held online, 6th – 10th October. In addition, two more projects in development within Adriatic Animation have won special mentions at the CEE Animation Forum, this year also held online 6th – 8th October, instead of traditionally in the Czech city of Liberec.
At Animarkt, The Family Portrait, directed by Lea Vidaković won a voucher in the value of almost 14 thousand EUR that will be used to continue developing the project. The jury awarded the project for its "minimalist but perfectly elegant aesthetics and captivating rhythm." The Animarkt Stop Motion Forum pitching session featured 15 projects of which eight have won different awards. Animarkt is dedicated to short stop-motion animations from around the world in the development stage, while the list of all awarded projects is available on the following link.
The Family Portrait traces the complex relationships within a big family in the days of the dissolution of the Austro-Hungarian Empire. Having already won a host of awards at different pitching forums (CEE Animation Forum, Animateka), Lea Vidaković is currently attending the prestigious NEF Animation residency, continuing to develop her project before she begins filming, which will partly take place in France.
Adriatic Animation's project found its co-production partner in Vivement Lundi!, a company from Rennes in France, which previously earned an Academy Award nomination at the 92nd Academy Awards (for short animated film Memorable, 2019).
In addition to being created as a short animated film, the author will also prepare The Family Portrait as an interactive 7-channel gallery installation, thus expanding the possibilities of the story's interpretation. The author developed the storyline for The Family Portrait as part of her doctoral studies on narration in animated film, which she worked on in Singapore and as part of her thesis, which encourages a broader perception of the film, as a gallery artwork.
The Family Portrait is created with support from the Croatian Audiovisual Centre.
In addition to Animarkt, production house Adriatic Animation also garnered significant success at the CEE Animation Forum (former Visegrad Animation Forum (VAF)), traditionally held in the Czech city of Liberec, however, this year due to exceptional circumstance caused by the pandemic, taking place online. Projects The Pet Named Stress by Laura Martinović and Betti and Lola by Hana Tintor won special mentions.
Laura Martinović's The Pet Named Stress is a short film project intended for younger audiences: it centres on young girl Greta's struggle with stress that, in her case, materializes into an energetic and unruly animal that grows every time Greta's stress grows does. It is a story about holding uncomfortable emotions within and finding ways to tame them. According to the jury, the project earned a special mention for "very appealing character design and a charming concept for a film targeting children but also relevant to all of us."
Author Hana Tintor's Betti and Lola won a special mention in the category Series/TV specials in development. It is a series in development based on short comic strips by Tintor herself. Betti and Lola humorously depicts the relationship between Lola, a talking dog, and her owner, whose dialogues resemble those of a married couple.
"As well as the winning film, the jury is convinced by the project that delivers brief charming and funny day-by-day adventures of a young woman and her dog. Once combined with a strong digital concept, the stories have great potential and unfold their charm and magic. The jury therefore especially wants to emphasize and honour with a special mention 'Betti and Lola' created at Adriatic Animation, Croatia," said the jury statement. A list of all the winning projects is available here.
Both projects are developed with support from the Croatian Audiovisual Centre, with Draško Ivezić as producer.
The CEE Animation Forum is a platform dedicated to the presentation of new talents and their creative work, as well as to offering assistance in finding funding and distribution opportunities for their projects, by building a lasting network of producers, creatives and agents working in all the segments of international industry (sales, distribution, sponsors, TV broadcasters, service providers, etc.). This year, 29 projects participated in the CEE Animation Forum, with the majority coming from Central and Eastern Europe. This year's Forum included five Croatian projects.
Cover photographs: scenes from The Family Portrait, The Pet Named Stress, Betti and Lola