Academy of Dramatic Arts in Zagreb student Mario Pučić awarded at 36th 'Manaki Brothers' Festival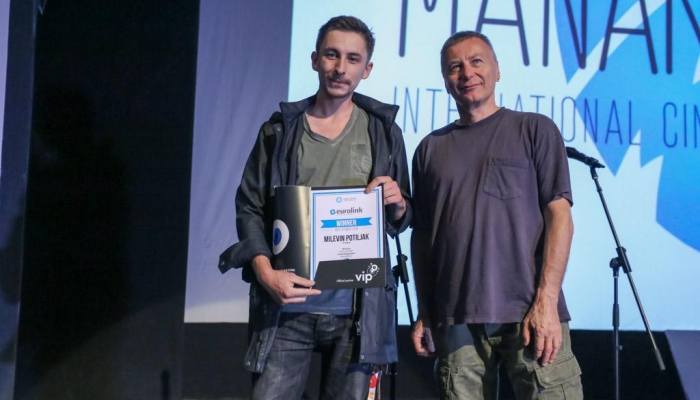 At the recently held 36th annual 'Manaki Brothers' Festival in Bitoli, Macedonia, third year filming student, at the Academy of Dramatic Arts (ADU), Mario Pučić was awarded for his work on the film Milevin Potiljak, directed by Nikica Zdunić. The award was presented to Pučić by Macedonian director Milčo Mančevski.
Milevin Potiljak was screened at this year's newly established Eurolink Student Program which showcases new films from regional film academies. The aim of the programme is to promote students' creative works, develop cooperation and exchange experiences among Academics participating at the festival. The program screened films from the following twelve dramatic arts academies: (Montenegro, Tirana, Slovenia (Ljubljana and Nova Gorica), Romania, Macedonia (University of Dramatic Arts Skopje, ESRA Skopje), Zagreb, Prague, Bulgaria, Albania and Pristina).
Milevin Potiljak was awarded by the jury 'due to the already developed authentic film language which the director skillfully employs in order to tell a story about human loneliness and alienation. The photography by Mario Pučić perfectly complements the director's original idea. It is an exemplary film showing us how the creative collaboration between director and cinematographer should run'.
For more details on other award winning films go to the festival's official website.
Cover photo: Mario Pučić at the awards ceremony