28th World Festival of Animated Film – Animafest Zagreb to Present Lifetime Achievement Award to World Acclaimed Author Paul Fierlinger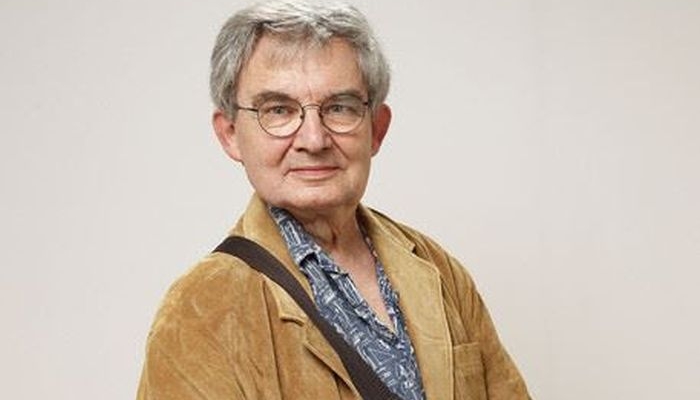 Paul Fierlinger (1936) is the winner of 28th World Festival of Animated Film – Animafest Zagreb's Lifetime Achievement Award. The decision was reached unanimously by the Animafest Council, and the Award will be presented to him at the official festival opening ceremony in Zagreb, on 4 June 2018.
Paul Fierlinger, animator, director and producer, is a true classic of global animation, whose career and life span between the USA and Europe, primarily the Czech Republic, where he began his artistic explorations.
Innovative in terms of animation techniques, he also embraced the developments in computer technology, but remained seemingly inclined to simple, always impressive solutions. In his most prominent works he often focused on documentary and autobiographic animation, occasionally adding a touch of political commentary, which is why some of his films have made great success at documentary film festivals, testifying to the outstanding power of animation in the field of non-fiction. A large portion of his oeuvre raises the custom-made, commissioned film to the highest level of creativity. He accomplished very successful collaborations with Sandra Fierlinger and other distinguished visual artists. His animations It's So Nice to Have a Wolf around the House, And Then I'll Stop, My Dog Tulip, Drawn from Memory, Still Life with Animated Dogs and Me… Jane, which garnered awards in Zagreb and at other animation festivals, set the standards of poeticism and plausibility in animated worlds, imbued with intelligent observations about people, dogs, nature and the world, drenched in heart-warming, idiosyncratic humour.
Paul Fierlinger will receive Animafest's Lifetime Achievement Award in person at the official opening ceremony of the 28th World Festival of Animated Film on 4 June 2018, at Europa Cinema, and the festival will host a retrospective programme dedicated to his films and a talk about his work.