Keep an Eye on Croatian Film: Festivals and Awards Highlights in 2015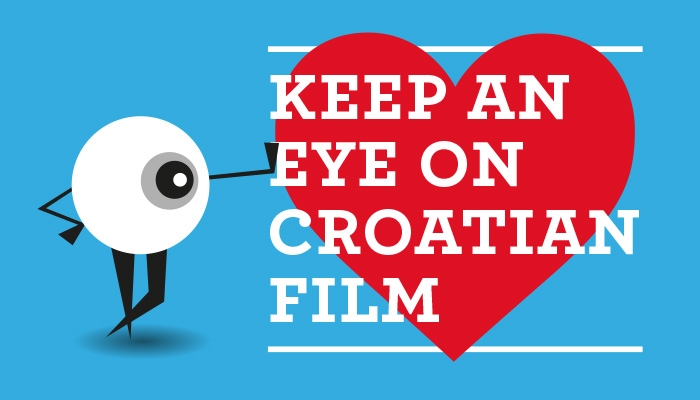 With their bold aesthetic approach, a fresh take on storytelling and inventive ways of using local stories to speak of human experience in general, Croatian films are winning over international festival juries and audiences alike. Here are at least three reasons why you should keep an eye on Croatian film.
PICNIC by Jure Pavlović
DIRECTED BY Jure Pavlović
PRODUCED BY Luka Venturin, Jure Pavlović (Sekvenca)
HR // 2015 // 14'
SALES: Agencia Freak, internacional@agenciafreak.com, jure@sekvenca.hr
Premiered in Berlinale 2015 as part of the Generation 14plus programme: Ever since its first screening, Picnic has had a successful festival run. It is nominated for EFA's Best European Short Film and qualified to compete for Academy Award in the short film category.
A short story that conveys a complex web of emotions: A teenage boy visits his father in prison in this simple but heart-warming story about unarticulated (mis)understandings between children and parents.
Bold aesthetic approach: Jure Pavlović keeps his camera glued to the faces of his protagonists most of the film, making the viewers feel as if they were in their skin.
EFA Nomination: Best European Short Film
Qualified for Academy Award for Best Short Film
Festivals and Awards: Rhode Island IFF (Best Film), Drama IFF (Prix EFA), Croatian Film Days (Grand Prix, Best Actors), Tanger (Best Actors), Vilnius (Special Mention), Reykjavik and many more.
THE HIGH SUN by Dalibor Matanić
DIRECTED BY Dalibor Matanić
PRODUCED BY Ankica Jurić Tilić (Kinorama)
Croatia, Slovenia, Serbia // 2015 // 123'
SALES: Cercamon, sebastien@cercamon.biz
The First Croatian feature film to win a prestigious Prix du Jury in Un Certain Regard programme of the Cannes Film Festival.
A fresh take on star-crossed lovers story: the age-old story of forbidden love told from a new perspective, unfolding against the backdrop of the devastating conflict in Croatia, spanning three decades.
Two main actors masterfully play three different roles: Tihana Lazović showcases an impressively wide emotional range, her body speaking volumes even when her lips are sealed. The same can be said of Goran Marković, whose mysterious and nuanced approach keeps our eyes glued to the screen as soon as he enters the room. Girls, beware!
Pushing boundaries: in the true tradition of arthouse cinema,The High Sun boldly explores the pure physical experience of love, using sex, drugs and party scenes to unveil the hidden and the untold.
Croatia's Official Submission for the Academy Awards in the Category of the Best Foreign Language Film of the Year
EFA Official Selection 2015
Festivals and Awards: Cannes 2015: Un certain regard (Prix du Jury), Cottbus (Best Film, Best Actress, FIPRESCI Award), LUX FILM PRIZE 2015 Official Selection, Pula Film Festival (Best Film, Best Actress in a Leading Role, 5 other awards), Sarajevo Film Festival (CICAE Award), War on Screen IFF (Grand Prix), Portorož (b/Best c/Cinematography, 1 other award), Karlovy Vary, Warsaw, Busan, Melbourne and many more.
BELLADONNA by Dubravka Turić
DIRECTED BY Dubravka Turić
PRODUCED BY Zdenka Gold (Spiritus Movens Production)
Croatia // 2015 // 18'
SALES: everything works, ii@everythingworks.hr
Best Short Film in the Orizzonti programme of Venice 2015: A debut short film by Dubravka Turić that uses bold aesthetic and storytelling choices to speak about the Croatian past and present.
Calling our prejudices into question: Set in thea classy eye clinic with three women of different backgrounds as protagonists, Belladonna asks arequestions if we are too quick to judge other people based on what we think we see and what we think we know about them.
Meticulously build-up of tension: Urban clashes with rural, contemporary with outdatedmoded, classy with common. As these polarities grazerub against each other, there is a moment of shared emotion in which one woman recognizes herself in the silhouette of another, if only for a brief moment.
Qualified for Academy Award for Best Short
Festivals and awards: Venice Film Festival (Best Short Film in the Orizzonti Section)
YOU CARRY ME by Ivona Juka
DIRECTED BY Ivona Juka
PRODUCED BY Anita Juka (4film)
Croatia, Slovenia, Serbia // 2015 // 159'
CONTACT: promotion@4film.hr
A daring and powerful first feature: Three intertwined stories that deal with taking control over one's life daringly confront and complement each other, making You Carry Me a powerful start of a very talented filmmaker's career.
Complex daughter-father relationships: The backbone of most of the stories is an issue that female protagonists have with their fathers: the person who, not long ago, carried them through their lives, but now the time has come for the daughters to be strong and take over the burden.
Strong female characters: Ivona Juka creates complex female characters who are strong, independent and brave. They have to face their inner demons, but they are far from being portrayed as victims.
An eye for details: Top-notch performances by some of the leading actresses and actors in Croatian cinema, expressive use of camera and tight editing, in addition to a well-nuanced score by Teho Teardo – they all weave the narrative and emotional web of You Carry Me.
Festivals and awards: Pula Film Festival (Best Orignal Score, Best Cinematography, 2 other awards), Karlovy Vary (East of the West), LET'S CEE FF (Best Film), Herceg Novi (Best Director), Avvantura FF (First and Second Features Section: Best Film) and many more.