Love Croatian Film: Selected Features and Shorts, Vol. 1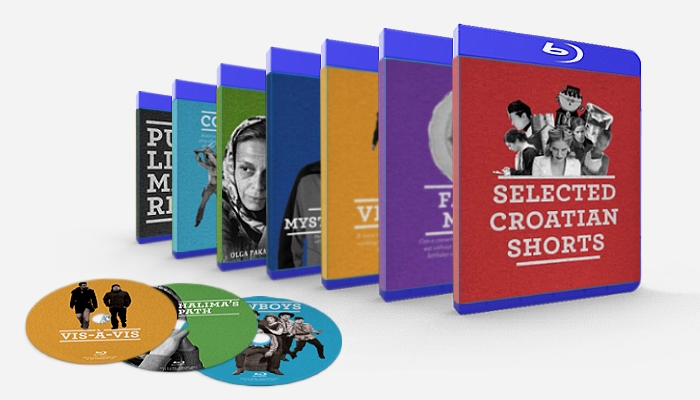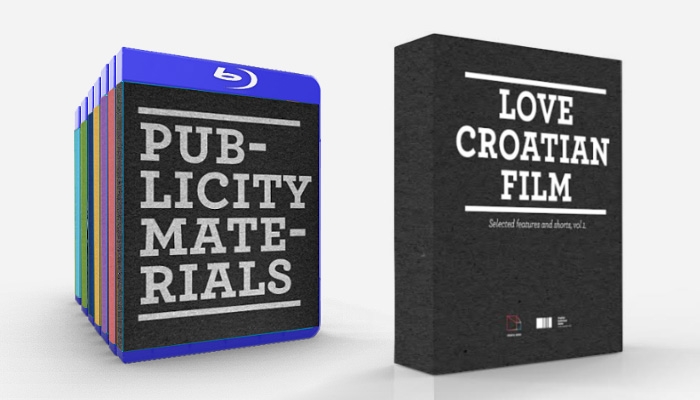 This selection of some of the most popular Croatian titles from 2012 and 2013 offers a first hand insight into contemporary Croatian cinema: its novelties, themes, aesthetics and trends. Among these award-winning features and shorts you can find films that cater all tastes, from crowd pleasers to festival darlings. All titles are available on Blu-ray disks with optional English, French and Spanish subtitles, and are available for screenings on cultural events organised by Croatian embassies around the world.
Screenings are handled by Croatia House Foundation.
"Cowboys" by Tomislav Mršić
2013, 105'
genre: comedy, drama
original title: Kauboji
more info
In an ordinary small town, a peculiar theatre company, an assembly of antiheroes, losers, drifting aimlessly and seemingly lost in space and time, is about to put up a play inspired by classic Hollywood Westerns. Guided by a disillusioned director, they'll be forced to fight their demons and overcome prejudices about each other.
As they embrace the formulas of the Western genre – the fight between good and evil and civilization taming the wilderness – the actors develop unexpected bonds of friendship and begin to experience the play as a metaphor for their own destinies. Not just a play anymore, suddenly it becomes an opportunity of a lifetime to all of them.
"Halima's Path" by Arsen A. Ostojić
2012, 93'
genre: drama
original title: Halimin put
more info
This is a tragic but inspiring story of a grieving, but strong-willed Muslim woman Halima who tries, without success, to find the remains of her son who was killed in the Bosnian War and buried in one of the many mass graves. She realizes that she must track down her estranged niece, who we find carries a mysterious connection to him. After finding her, Halima discovers a horrifying fact from her worst nightmares. With this discovery, the spiral of tragic events from the past would continue in the present, disrupting once again the troubled lives of the characters.
"The Mysterious Boy" by Dražen Žarković
2013, 88'
genre: adventure, mystery, children's & family film
original title: Zagonetni dječak
more info
This is a second film in the hit series of stories about a clever 14-year-old boy Koko and his band of friends who solve one mystery after another. The new adventure is about to set in when a strange behaving student comes to their school. His well-kept secret will start to unravel as Koko, Tomo and their classmate Marijana try to find out who he really is. But are they up to the task this time or is the answer to this riddle more frightening than they could handle?
"Vis-À-Vis" by Nevio Marasović
2013, 80'
genre: drama
original title: Vis-À-Vis
more info
A director is developing a new film, a story about an estranged father-son relationship. He decides to invite the actor playing the son to join him on a remote island in southern Adriatic to work on the script. As the winter slowly grasps the island in isolation, the two of them unexpectedly face their own frustrations and fears which will intertwine with the film's plot in a most peculiar way.
"Family Meals" by Dana Budisavljević
2012, 50'
genre: documentary
original title: Nije ti život pjesma Havaja
more info
Five years after they last gathered, a birthday celebration brings together an estranged Croatian middle-class family. Over a series of breakfasts and lunches, long-buried family secrets rise to the surface as they try to talk about the things that really matter to them. Over the course of the film, the family tackles their feelings about being raised as hippies, homosexuality, illness, war, cooking, and the mysterious Grandmother Poison. Budisavljević's film delivers precise storytelling, rich in twists and turns, to paint a heartfelt portrait of a family facing the challenges of turbulent times, spiced with love, tears and a glass of wine.
9 Selected Croatian Shorts
This selection offers selection of 9 shorts of all genres: animation, documentary, fiction and avant-garde, many of which were selected for screening and competing on prestigious international festivals, such as Karlovy Vary, Oberhausen, Vision du réel in Nyon and many more.