Concrete Utopia: focus on Croatian cinema and architecture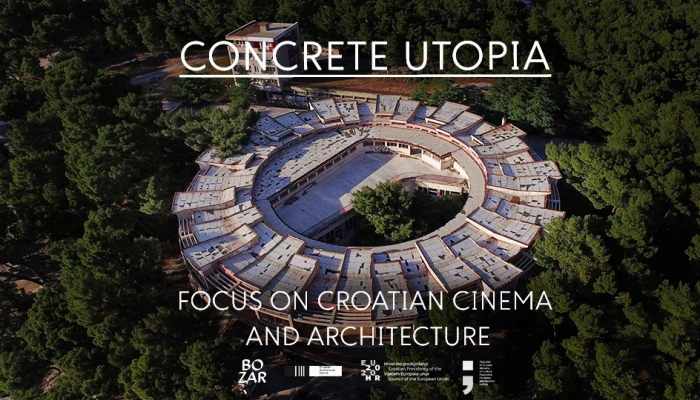 From 27th April to 3rd May 2020, the Belgian audience have had a chance to watch the Slumbering Concrete series (produced by Hulahop and the Croatian Radiotelevision) and film House on the Sand, directed by Ivan Martinac, which were available for streaming as part of the Concrete Utopia programme at the website of the renowned BOZAR Centre for Fine Arts in Brussels.
The programme "Concrete Utopia" is conceived as a dialogue between past and present, optimism and doubt, utopia and reality, offering an insight into the history of Croatian society and art. Concrete Utopia was part of a series of cultural events held on the occasion of Croatia's presidency of the Council of the EU and it is co-organized by the Croatian Audiovisual Centre, the Ministry of Culture of the Republic of Croatia and the BOZAR Centre for Fine Arts in Brussels.