Croatian films and filmmakers at 69th Cannes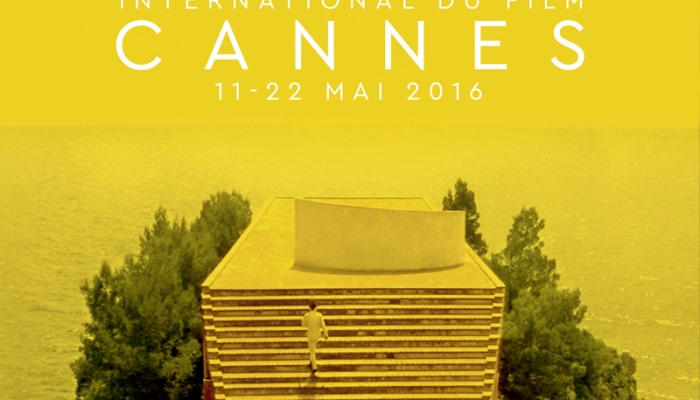 Screening in competition at the 69th Cannes Film Festival, May 11th to 22nd, is the Croatian minority co-production Sieranevada by Romanian director Cristi Puiu, while the 'Quinzaine des Réalisateurs' programme will screen the short film The Beast by Miroslav Sikavica. The Croatian Audiovisual Centre will again, this year, promote Croatian cinematography at the Film Market.
Quinzaine des Réalisateurs: The Beast by Miroslav Sikavica
The Beast by Miroslav Sikavica, a short film produced by Zagreb's Propeler Film, is a realistic story about how a shady and rashly accepted construction job at a resort on the Adriatic Coast turns into a major problem for a backhoe operator from the Dalmatian hinterland when, in order to preserve his fatherly authority and complete a legal but shady job, has to dispose of an unwanted witness.
The film is written by Miroslav Sikavica and Marija Šimoković Sikavica, the cinematographer is Danko Vučinović, the editor is Marko Ferković, and the sound engineer is Martin Semenčić. The art director is Veronika Radman, the costume designer is Morana Starčević, and the make-up artist is Mirna Čurak. The film stars Ivan Smoljo and Marko Ban. The producers are T. Matić and Lana Ujdur from Propeler Film.
The 'Quinzaine des Réalisateurs' has been held since 1969 in parallel with the Cannes Film Festival, and highlights new directors and authors with a strong and unique poetic. Throughout the programme's history, the public and critics have been introduced to some of the most successful filmmakers of our time including Werner Herzog, Martin Scorsese and Ken Loach.
Promotional materials for the film can be found at this link.
Show Times:
May 19th, 14:45, Theatre Croisette
May 20th 16:00, Studio 13
Official Selection: Romanian-Croatian co-production Sieranevada
Cristi Puiu's feature film Sieranevada, co-produced by Croatia's Spiritus Movens, will be screened in official competition at Cannes. The film is both written and directed by Cristi Puiu, and the Croatian team includes producer Zdenka Gold, actress Petra Kurtela, casting directors Marina Redžepović and Ivana Ivišić, hair stylist Štefanija Roso, make-up assistant Evelina Cikron, filming director Igor Miklošić Figo, composer Bojan Gagić and visual effects master Tom Vujnović.
Sieranevada is a film about a family gathering. Upon returning from a business trip in Paris, a renowned neurologist has to pick up his wife and attend a commemorative dinner in honor of his father who died a year earlier. Waiting for the priest, those in attendance talk about wars as well as connected and unconnected events in the world.
Promotional materials for the film can be found at this link.
Show times:
May 12th, 15.30, premiere
May 13th, 13.45, Soixantiemme
Maison Des Scénaristes Pavilion
The Maison Des Scénaristes is a French organization founded with the goal of promoting screenwriters at the most important international film festivals and connecting them with producers, directors, actors, distributers and other film professionals. This year, Croatian writer Karla Lulić will present her script for the feature film Burgeis, a satire with elements of fantasy. The pavilion will promote 23 authors this year, from 230 applicants, and the Karla Lulić project will be presented on May 15th at 10:00, during an organized 'one-on-one' gathering of selected authors, producers and distributors.
Market-screenings: Goran, On the Other Side, A Two Way Mirror, Train Driver's Diary
In order to further promote them on the international film scene, this year's market-screenings will include Nevio Marasović's Goran, On the Other Side by Zrinko Ogresta, the minority co-production Train Driver's Diary by Miloš Radović, and the documentary A Two Way Mirror by Zrinka Katarina Matijević.
Show Times:
Goran, director: Nevio Marasović
May 14th, 2016, 15:30, Palais B
On the Other Side, director: Zrinko Ogresta
May 17th, 2016, 16:00, Palais E
A Two Way Mirror, director: Zrinka Katarina Matijević
May 18th, 2016, 15:30, Palais B
Train Driver's Diary, director: Miloš Radović
May 16th, 2016, 15:30, Gray 2
The Croatian Audiovisual Centre at Cannes
For the ninth year in a row, the Croatian Audiovisual Centre will be presenting Croatian cinematography at the 'Marché du film' film market. The Centre's booth will be in the South-East European Pavilion at the following address:
SEE Pavilion n. 132
Village International Riviera
Representatives will, through publications, meetings, digital platforms and market-screenings to film professionals at the market – buyers and festival selectors – offer completed Croatian films of all forms and genres. The Centre will also be available to – in the logistic and lobbyist sense – offer support to all Croatian authors and producers negotiating, at the Cannes Festival, current and future projects.
To promote Croatian film two publications have been produced: Keep an Eye on Croatian Features: Cannes and Keep an Eye on Croatian Shorts: Cannes, and they can be found at this link.
Croatian films at the Short Film Corner
In order to promote short films, the Croatian Audiovisual Centre has secured a space for Croatian works at the Short Film Corner – a platform for meeting, networking, exchange of ideas and promotion among professionals in the short film industry. The following films will be presented: