68th Berlin International Film Festival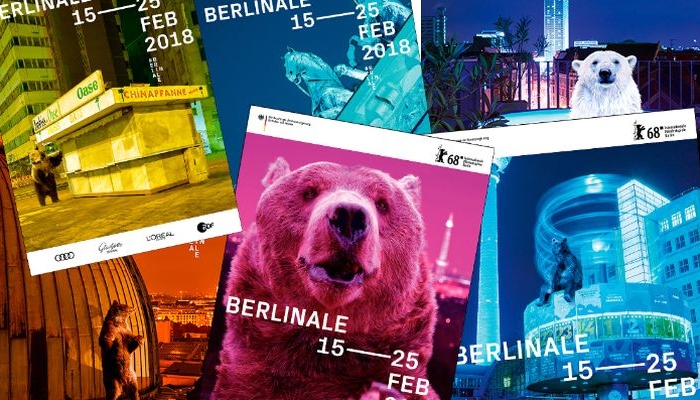 The feature documentary film When the War Comes, a Czech-Croatian co-production directed by Jan Gebert (Czech Republic), will have its world premiere at the 68th Berlinale, taking place from February 15th to 25th. Furthermore, Maja Pek and Dijana Mlađenović will participate in Berlinale Talents.
Panorama: When the War Comes
The Berlinale's Panorama programme is geared toward new films by established directors, debut films and new discoveries, while the heart of the programme consists of films with strong authorial vision. Films screened in this programme compete for eight awards of which the most significant is the Panorama Audience Award – an award voted upon by more than 20 000 Berlinale visitors. The Croatian co-producers of When the War Comes are Miljenka Čogelja and Dana Budisavljević (Hulahop). The film takes place in Slovakia where a paramilitary group, with silent approval from the authorities, recruits hundreds of teenagers. The goal is simple – to create a totalitarian community based on isolation and life in fear. The film is written and directed by Jan Gebert, the cinematographer is Lukáš Milota, the editor is Jana Vlčková, and the producers are Radovan Sibrt and Alžběta Karásková.
When the War Comes is produced by Pink (Czech Republic), and is co-produced by HBO (HBO Czech Republic) and Zagreb's Hulahop. The film is co-financed by the Croatian Audiovisual Centre.
Berlinale Talents: Maja Pek and Dijana Mlađenović
Berlinale Talents is a platform geared toward connecting and educating young film professionals. Maja Pek, producer and screenwriter from Antitalent, and Dijana Mlađenović, producer and director from Kinematograf, will participate in this year's edition.
Croatian Audiovisual Centre at European Film Market (EFM)
Accompanying the festival is the European Film Market, EFM. The Croatian Audiovisual Centre will have its own booth in the Martin-Gropius-Bau Museum (No. 119), where festival selectors, distributors and other film professionals will be able to receive information on contemporary Croatian cinematography. Furthermore, New Croatian Features & Shorts, a publication listing recent Croatian works of all types and genres, was published for promotional purposes.
The EFM will also organize market film screenings of Comic Sans by Nevio Marasović, Aleksi by Barbara Vekarić, The Eighth Commissioner by Ivan Salaj, Hands in the Dust by Nebojša Sljepčević and For Good Old Times by Eduard Galić. The screenings are geared toward distributors, selectors, buyers and other film professionals.
The 68th Berlinale – International Film Festival will take place in Berlin from February 15th to 25th, 2018. For more information please visit the festival's official website.