42nd Annecy International Animated Film Festival 2018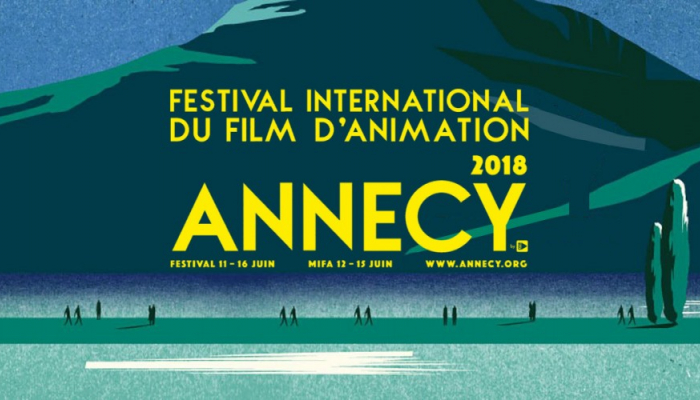 Cyclists had its screening in the official competition while "The Stranger" In My Head screened in the student short film category at the 42nd Annecy International Animated Film Festival, one of the most popular and renowned animation festivals which has taken place from June 11th to 16th, in Annecy, France.
Cyclists is written, directed and edited by Veljko Popović. The film is a comedy spiced with eroticism and summer colours capturing the spirit of a small Mediterranean town inspired by paintings by Vasko Lipovac. The animators are Goran Stojnić, Chloe Roux, Lucija Bužančić, Sander Joon and Mario Vrandečić, while compositing is by Sina Jakelic, Gordan Mihalec and Darko Kokić. Music is by Pablo Pico, Siniša Jakelić and Nikola Džaja, and the sound engineer is Jean-Baptiste Saint Pol. The producers are Milivoj Popović and Veljko Popović (Lemonade 3D), and co-producers are Patrick Hernández (Bagan Films) and Lado Skorin (3D2D Animatori). The film is a Croatian-French co-production, while Bonobostudio is the distributor.
The student film competition has screened "The Stranger" In My Head by Petra Balekić – the film is an animated attempt of the author's reconstruction of Camus 'The Stranger', a book she read twelve years earlier. Petra Balekić not only directed the film but also wrote it, animated, and edited it, while music and sound engineering is by Vjeran Šalamon. The producers are Aleksandar Battista Ilić and Vinko Brešan, while the film is produced by the Academy of Visual Arts in Zagreb and Zagreb Film.
Also, debut feature film by Anja Komfel Chris the Swiss, made in Swiss-Croatian-German-Finnish co-production (Croatian co-producer – Siniša Juričić, Nukleus Film) was screened out of competition. Chris the Swiss premiered at Cannes in the 'Critics' Week' programme.
You can find more details about recent Croatian animation in our publication 'Croatian animation 2018'.