Sarajevo Film Festival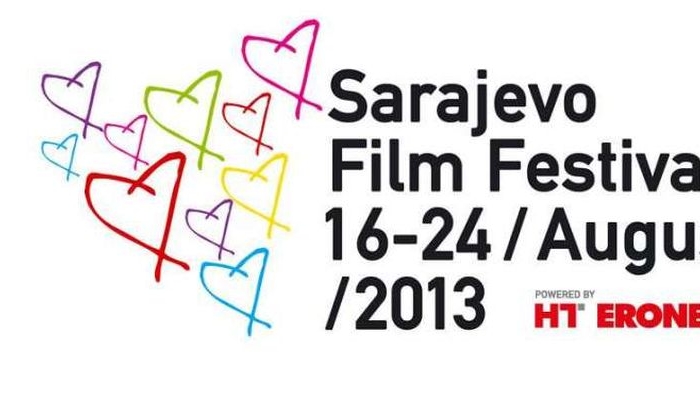 Croatian Films and Filmmakers at 19th Sarajevo Film Festival
The 19th edition of Sarajevo Film Festival, taking place 16-24 August, will present several intriguing Croatian films, filmmakers and projects. Six titles will be screened in documentary official selection, one in feature and one in short competition. Several more films will be screened in other festival categories, as well as in programmes intended for film industry and professionals: Docu Rough Cut Boutique, CineLink+, Sarajevo the City of Film, and Sarajevo Talent Campus.
The absolute winner of Pula Film Festival – A Stranger directed by Bobo Jelčić (Spiritus Movens) – will open the feature competition programme of Sarajevo Film Festival. The story about a day in the life of a middle-aged man, to whom going to his close friend's funeral can cause troubles with neighbours or even with a powerful local politician, premiered in this year's Berlinale's Forum section. At Pula Film Festival it won as many as seven Golden Arenas, including best film, director, screenplay and leading actor (Bogdan Diklić) and actress (Nada Đurevska).
The official documentary selection will screen six Croatian films – five in competition and one out of competition. Each film in this diverse selection deals with different elements of Croatian reality: victims of Swiss franc loans (Married to the Swiss Franc by Arsen Oremović, produced by Interfilm), facing wartime past (The Verdict by Đuro Gavran, produced by Pipser), the issue of Schengen borders (Mother Europe by Petra Seliškar, co-produced in Croatia by Restart), unusual behaviour of tourists near a medieval church (Autofocus by Boris Poljak, produced by MILVA film and video), and a peculiar matchmaker from rural Croatia (Gangster of Love by Nebojša Slijepčević, produced by Restart and Fade In). Occupation, the 27th Picture by Pavo Marinković (co-produced in Croatia by Mitropa), a documentary film about one of the most controversial Croatian films of all times - Occupation in 26 Pictures by Lordan Zafranović, will be screened out of competition.
The short film competition selection will screen Son, directed by Ivan Sikavica. The film portrays a relationship between a father and a son, in an attempt to answer the question whether one training session can reconnect them. The film was made as part of the omnibus Zagreb Stories Vol. 2, produced by Propeler Film.
Croatian film is also present in other Sarajevo Film Festival sections. Docu Rough Cut Boutique hosts Mia, Myself and an Extra Chromosome, produced by Hulahop. This is an intimate documentary by Eva Kraljević about the relationship with her sister Mia, diagnosed with Down syndrome. For presentation within CineLink+ section of the industry part of the festival, a project pitching programme with co-production potential, the selected entry is What's to Be Done? by Goran Dević, a feature-length fiction film with documentary elements that explores the possibility of confronting capitalism, while following union activities during the closing of Gredelj railway factory.
Sarajevo, the City of Film section, intended for promotion and networking of young filmmakers on the regional film scene, will present My! My! My Little Room!, a short film by Barbara Vekarić about the fight between a younger brother and sister who are trying to get a hold of their older sister's room when she leaves for college abroad. The Little Racoon, another short film by Barbara Vekarić, was selected for the Children's Programme, which also screens another of Kinorama's franchise hits about the adventures of a boy named Koko – Mysterious Boy by Dražen Žarković.
A special SFF's guest programme to be presented this year is Checkers, Zagreb Film Festival's popular programme dedicated to Croatian short film. The selection will screen some of the most successful and award-winning titles presented during the last three years: Terrarium by Hana Jušić, Babysitter by Ivan Sikavica, Komba by Tin Žanić and Then I See Tanja by Juraj Lerotić.
Sarajevo Talent Campus, a seven-day networking platform for young filmmakers, hosts actresses Sanja Drakulić and Sara Stanić, directors Ana Opačić and Mate Ugrin, producers Tibor Keser and Ivana Marinić Kragić, film critic Karla Lončar and screenwriter Mia Bucević.
The 19th edition of Sarajevo Film Festival takes place 16-24 August. All information about the screenings of Croatian films in the festival programme can be found on the official festival website.