Clermont-Ferrand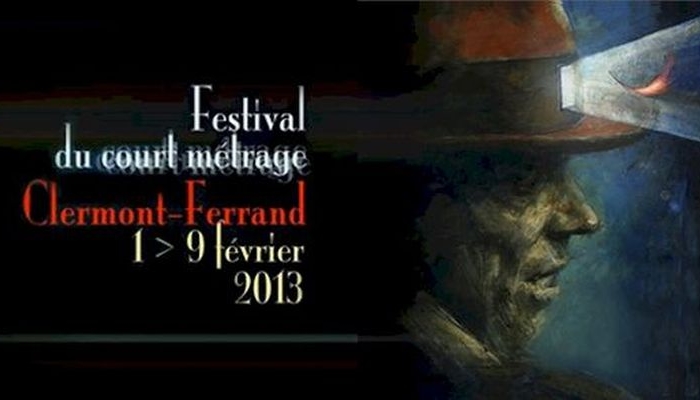 Croatian Films and Filmmakers at 35th Clermont-Ferrand
The 35th edition of International Short Film Festival in Clermont-Ferrand, one of the most important festivals dedicated to this format, takes place from February 1st to 9th. Croatian cinema is present in the competition and additional selections, as well as in different activities of the Short Film Market, gathering each year the most important stakeholders on the short film scene.
The International Short Film Festival Clermont-Ferrand is one of the largest short film festivals, attracting up to 7000 entries each year. In ten days the Festival screens around 180 films divided into three official competition selections. The international competition will screen the animated omnibus Father by a group of directors, one of last year's most successful Croatian films, presented in competition programmes of renowned festivals, such as Annecy and Hiroshima. The film was produced by Compote Collective from Bulgaria, in co-production with Bonobostudio from Croatia and Eyecatch Productions from Germany, supported by Robert Bosch Foundation, Croatian Audiovisual Centre and Bulgarian National Film Centre. This is a hybrid of an animated and documentary film, whose five stories revolve around unrealised conversations between a child and his/her father. All the stories are based on authentic experiences of young people. The film director and supervisor is Ivan Bogdanov, and one of the directors was also the acclaimed Croatian animator Veljko Popović (She Who Measures, Dove sei, amor mio).
Zagreb Film Festival will present the winners from its Checkers programme. It is a continuation of the collaboration between Clermont-Ferrand and ZFF, begun at the 10th edition of Zagreb's festival, when Clermont-Ferrand presented a programme of most prominent short films made in the last couple of years. ZFF is visiting Clermont-Ferrand with several Checkers winners (Hana Jušić's Terrarium, Ivan Sikavica's Babysitter, Tin Žanić's Komba and Uroš Živanović's Cold Front).
The festival is also accompanied by The Short Film Market, the largest market intended for short films. The market provides easy access into latest national productions by numerous countries presented within the market. The Croatian Audiovisual Centre will have a stand on the market (no. 20) where interested film professionals can get information and publications about contemporary Croatian cinema.
The Short Film Market also includes a short film co-production forum Euro Connection 2013. This year it presents director, producer and writer Irena Škorić (Artizana film). Her project is Midnight Grey, a 15-minute film directed by Branko Ištvančić, taking place in Bosnia and Herzegovina during the war. This is the only Croatian project selected for PITCHING within this year's co-production forum, thanks to a successful three-year-long collaboration between MEDIA desk Croatia and International Short Film Festival in Clermont-Ferrand. More information about the project is available on this link.
Also, the selection from this year's short production will be made available in the festival's video library. A complete list of available titles is published in a document that can be downloaded on this link.
The 35th edition of International Short Film Festival in Clermont-Ferrand takes place from 1st to 9th of February, while the 28th Short Film Market takes place 2nd to 8th of February (video library), i.e. 4th to 8th of February (exhibition hall). For all additional information, please contact promotion@havc.hr.