Sarajevo Film Festival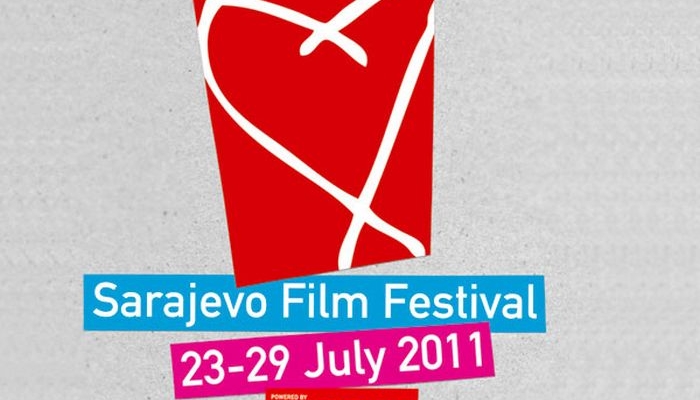 Croatia at 17th Sarajevo Film Festival
Seven Croatian films take part in the main competition programmes of the 17th Sarajevo Film Festival (22 - 30 July 2011), representing the best cinematic achievements from the region. The Competition Programme – Live Action Film includes Spots, a feature debut by Aldo Tardozzi. The Competition Programme – Documentary Film includes The War Reporter by Silvestar Kolbas, Deorubicaing by Domagoj Matizović, the documentary experimental film The Way Out by Vedran Šamanović and Land of Knowledge by Saša Ban. The Competition Programme – Short Film includes the live action film Mezzanine by Dalibor Matanić and the animated film Dove sei, amor mio by Veljko Popović.
In addition to films competing for the Heart of Sarajevo award in several categories, the Festival entails diverse special events and a series of educational programmes for emerging filmmakers, such as the Sarajevo Talent Campus, with several participants from Croatia. There is also the co-production fair CineLink, presenting this year the Croatian feature film project A Happy Man by Davor Kanjir.
Competition Feature Film
SPOTS, Director: Aldo Tardozzi
Screening: MON, JULY 25 / 20:00, National Theatre
Competition Documentary Film
LAND OF KNOWLEDGE; Director: Saša Ban
Screening: SUN, JULY 24 / 20:30
THE WAY OUT, Director: Vedran Šamanović
Screening: WED JULY 27 / 15:00
DEORUBICAING, Director: Domagoj Matizović
Screening: FRI, JULY 29 / 20:30
THE WAR REPORTER, Director: Silvestar Kolbas
Screening: FRI, JULY 29 / 20:30
Competition Short Film
MEZZANINE, Director: Dalibor Matanić
DOVE SEI, AMOR MIO, Director: Veljko Popović
Screening: TUE, JULY 26 / 14:00, National Theatre
WED, JULY 27 / 14:00, National Theatre
Cinelink 2011
The CineLink co-production fair, taking place within the scope of the festival, gives a chance to young professionals from the regional film industry, and especially young filmmakers and producers, to present their latest projects in development, as well as films in the filming stage, to foreign distributers, TV broadcasters and festivals. One Croatian project participating at CineLink is A Happy Man by director and writer Davor Kanjir, produced by Grupa 7 (producer Saša Bijelić).
Since the establishment of CineLink, a large number of Croatian filmmakers have participated at pitching forums and workshops, and later won prestigious awards at festivals around the world. They include: Armin by Ognjen Sviličić, Kino Lika by Dalibor Matanić; Buick Riviera by Goran Rušinović; and Kenjac by Antonio Nuić.
Sarajevo Talent Campus
Sarajevo Talent Campus was launched in 2007 in cooperation with the Berlin International Film Festival and Berlinale Talent Campus and it takes place every year during the Sarajevo Film Festival. This interesting platform for education of young professionals has become the most prestigious training event in the region.
Every year more than two hundred applications arrive for Sarajevo Talent Campus, and only eighty get the privilege to attend for six days, for how long Campus lasts, the lectures and workshops led by some of the most important filmmakers of today.
This year's, fourth in a row, Sarajevo Talent Campus will host a large number of eminent professionals from the field of film art, among which are: Semih Kaplanoglu, Morgan Freeman, Gaspar Noé, Samuel Maoz, David Silber, Jasmila Žbanić, Leon Lučev, Lucile Hadžihalilović, Szabolcs Hajdu, Ágnes Kocsis, Katriel Schory, Nancy Bishop, Licia Eminenti, Frederic Boyer, Daniel Mitulescu and many others.
Among 65 selected participants from 12 countries of Southeast Europe attending Talent Campus there will be 10 Croatian participants.
The fourth Sarajevo Talent Campus will take place from July 25 to July 41, 2010.
Docu Rough Cut Boutique
A specialised workshop DOCU ROUGH CUT BOUTIQUE is taking place 25-27 July within this year´s Sarajevo Film Festival.
The workshop is organised in association with the Balkan Documentary Center, and it gathered the authors of five prospective film projects in the ´rough cut´stage, as well as top European professionals from the field of documentary film. They will join for six intense sessions taking place 25-27 July 2001.
The best project will get the chance to present itself within CineLink´s Work-In-Progress selection and compete for the award amounting to 80 000 euros.
All the sessions will be moderated by Rada Šesić, the documentary film competition programmer at Sarajevo Film Festival, and Martichka Bozilova, the representative of the Balkan Documentary Center.
The Croatian projects and their representatives at Rough Cut Boutique:
Sofia's Last Ambulance / Posljednja kola hitne pomoći u Sofiji
Ilian Metev, director
Siniša Juričić, producer
Bulgaria / Croatia
official site
Family Meals
Dana Budisavljević, director
Marko Ferković, editor
Croatia / France
official site
Visaless
Petra Seliškar, director
Slovenia / Croatia / Macedonia
official site