Berlinale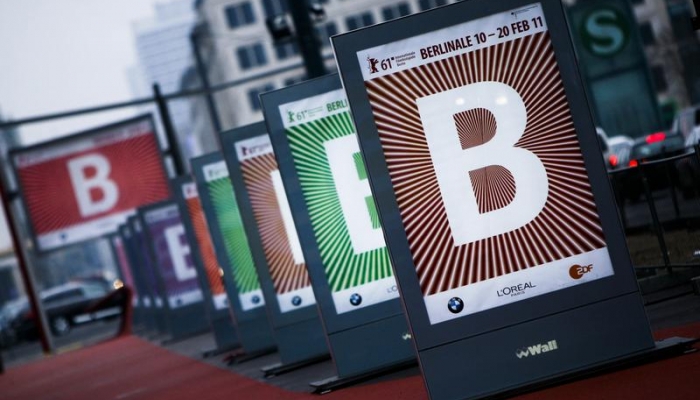 Croatian Films at 61st Berlinale
Croatian Audiovisual Centre will be present at this year's edition of European Film Market (EFM) which will run for 9 days as a part of one of the most important film festivals in the world, the Berlinale (11 – 20 February 2011). You can find us at Martin-Gropius-Bau (MGB - 114), the market's main venue.
Market screenings of Croatian films:
2 Sunny Days, directed by Ognjen Sviličić
11th February, 13.30, CinemaxX 14
16th February, 11.30, CinemaxX 12
Mother of Asphalt, directed by Dalibor Matanić
13th February, 15.15, CinemaxX 14
15th February, 13.30, CinemaxX 12
The Show Must Go On, directed by Nevio Marasović
14th February, 18.00, CinemaxX 19
17th February, 15.30, CinemaxX 18
72 Days, directed by Danilo Šerbedžija
15th February, 9.15, CinemaxX 19
Forest Creatures, directed by Ivan Goran Vitez
17th February, 13.15, CinemaxX 18
In order to give to the professionals attending the EFM accurate and pertinent information about recent film production in Croatia, the Centre has prepared several publications in English. The catalogue Croatian Feature Films 2010/2011 contains information about the most recent feature film production and upcoming releases. Furthermore, in publications Croatian Documentary Films 2010/2011 and Croatian Short Films 2010/2011 is presented documentary, animated and experimental film production and upcoming releases.
In addition there is the Production Guide listing all important contacts: production companies, institutions, professional associations and guilds, film distributors, films festivals and other Croatian film institutions as well as crucial information about the audiovisual industry in Croatia.
Berlinale Talent Campus #9 (12-18 February 2011) is a six-day creative summit for up-and-coming filmmakers with these Croatian participants: Barbara Vekarić, director and screenwriter, Hrvoslava Brkušić Lala, editor and screenwriter, Ivana Šimić, producer and screenwriter and Vladimir Kanić, cinematographer.
Shooting Stars 2011 is unique pan-European initiative, organized by the European Film Promotion. It puts a spotlight on Europe's best young actors. It helps to put emerging new acting talent at the forefront of the busy film and entertainment agenda which unfolds each year at the Berlin International Film Festival. Croatian Shooting Star for 2011 is actress Marija Škaričić.
Croatian critics are also present at 61st Berlinale. Jurica Pavičić, a well-known Croatian film critic, is a member of FIPRESCI international film critics association jury.
Contact details for Croatian Audiovisual Centre at EFM:
Stand 114
Martin-Gropius-Bau
Niederkirchner Straße 7
10963 Berlin
Tel: +49 (0) 30 259 398 476