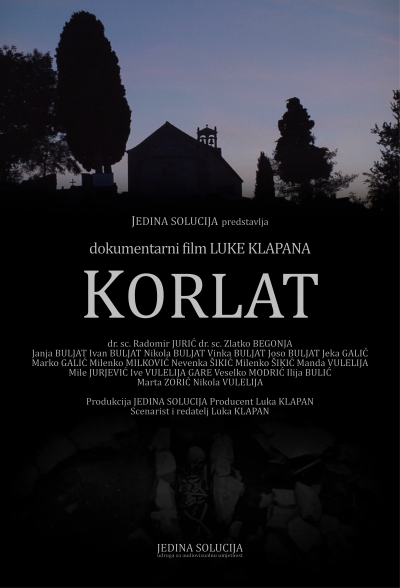 Radomir Jurić, PhD, gives us a tour of a medieval site in Korlat that was also explored by the famous Danish archaeologist Ejnar Dyggve. The history of this part of Ravni kotari is extremely rich and turbulent. This film records the past and the present, while honouring those who gave their lives for the freedom of Croatia.
Director

Luka Klapan

Screenplay

Luka Klapan

Cinematography

Luka Klapan

Editing

Luka Klapan

Sound Design

Luka Klapan

Producer

Luka Klapan

Production

Udruga Jedina solucija

Support

Grad Benkovac, Basic Air Lüftstechnik, Grad Obrovac, Frag Pag, Grad Vodice
Luka Klapan (1970) is a painter and filmmaker. His documentaries address contemporary and ethnographic issues. His first experimental film, Dream, screened at the 18th Croatian Film Days. Since then he has made a number of short films which screened at international and Croatian festivals. He is currently shooting several documentaries about a local community.
Luka Klapan, filmography
Traces (2021) – documentary short
The Restorer (2021) – documentary short
Korlat (2020) – documentary middle-length
Sacrist (2018) – documentary short
In the Footsteps of Our Ancestors (2017) – documentary short
Shucking With Us (2014) – documentary short
Memory Keeper (2010) – documentary short
Hands of Stone (2009) – documentary short
While Her Feet Are Taking Her (2009) – fiction short
Friends (2009) – documentary short
Our Bread (2008) – documentary short
Dream (2008) – experimental short