Koko and the Ghosts
view in croatian
2011
95'
DCP, 35 mm
color
Orig. Title: Koko i duhovi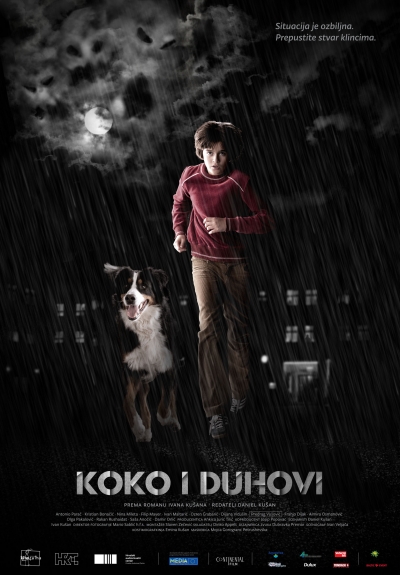 Young Koko has just moved with his parents from his idyllic countryside home to a big city. There, with the help of his new friends and a neighbour he investigates the mysterious case of a dead old man who used to live in the flat he has just moved into. The old man, it seems, has begun to re-appear as a ghost – though no one knows why. Koko and the Ghosts is a family film based on a popular Croatian series of young-adult novels about a twelve-year-old hero, brave enough to suppress his fears and smart enough to solve big mysteries.
Director

Daniel Kušan

Screenplay

Daniel Kušan, Ivan Kušan

Cinematography

Mario Sablić

Editing

Slaven Zečević

Production Design

Ivan Veljača

Costume Design

Emina Kušan

Music

Dinko Appelt

Sound Design

Dubravka Premar

Cast

Antonio Parač, Nina Mileta, Kristian Bonačić, Filip Mayer, Ivan Maltarić, Ozren Grabarić, Dijana Vidušin, Predrag Vušović, Franjo Dijak, Almira Osmanović

Producer

Ankica Jurić Tilić

Production

Kinorama

Co-production

Hrvatska radiotelevizija (HRT)

Support

Media 2007
Daniel Kušan (1975) studied at the Academy of Dramatic Art in Zagreb. He began his career as a film and tv director in 1998. As well as making tv series, short films and a tv feature film The Big Cleaning (2003), he has also worked in the theatre and has published several short stories.