Just Swimming
view in croatian
2017
6'
drawing on paper
color
Orig. Title: Samo plivanje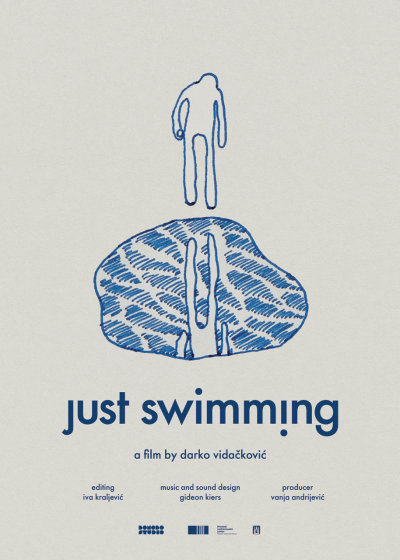 A dive from the everyday world into the deep waters of consciousness – an immersion into the world of eternal, pure forms. It is a return to one's true self, a return home.
Director

Darko Vidačković

Screenplay

Darko Vidačković

Character Design

Darko Vidačković

Animation

Darko Vidačković

Editing

Iva Kraljević

Sound Design

Gideon Kiers

Producer

Vanja Andrijević

Production

Bonobostudio

Support

Hrvatski audiovizualni centar (HAVC)
Darko Vidačković (1977) graduated in animation and new media in 2007 from the Academy of Fine Arts. His graduation film Mobitel Mania (2008) has appeared at many international festivals, winning several awards. He worked with the Austrian artist and director Bady Minck as a post-production and animation assistant. He also works as an animator, and publishes graphic novels and illustrations.