Forest Creatures
view in croatian
action, satire
debut feature | croatian, dutch, pidgin croatian
Orig. Title: Šuma summarum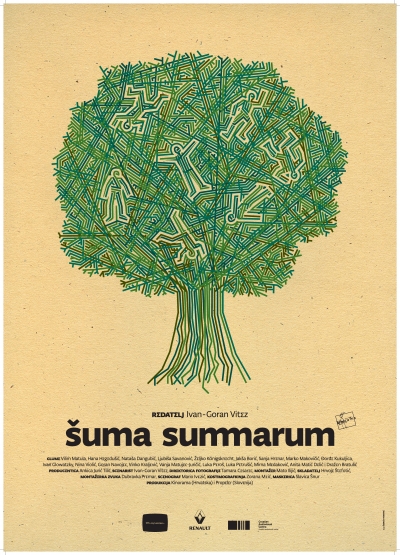 Rinus, the new Dutch boss of a Croatian marketing agency, organizes a weekend of white-water rafting and paintballing for his employees. The teambuilding exercise starts to go wrong on the very first day, when a tragic incident casts a shadow over their rafting trip. Next day, events escalate further during a paintball battle, as it dawns on the group that a local family is trying to kill them. As night falls, it becomes clear that the lives of the survivors will never be the same again.
Director

Ivan-Goran Vitez

Screenplay

Ivan-Goran Vitez

Cinematography

Tamara Cesarec

Editing

Mato Ilijić

Production Design

Mario Ivezić

Costume Design

Zorana Meić

Music

Hrvoje Štefotić

Sound Design

Dubravka Premar

Cast

Vilim Matula, Hana Hegedušić, Ljubiša Savanović, Nataša Dangubić

Producer

Ankica Jurić Tilić

Production

Kinorama

Co-producer

Diego Zanco

Co-production

Propeler Film (SI)
Ivan-Goran Vitez (1975) is best known as the director of a provocative short film The Death of the Seals (2000) and The Final Sacrament (2005) which won an award at Zagreb Film Festival in 2005, and as the director of a controversial and never publicly screened documentary Small Hands (2001), which took a candid look at the national film festival in Pula. Forest Creatures is his debut feature.